Principal's Pen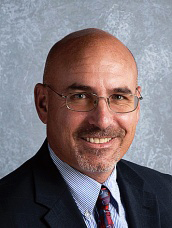 Thomas R. Einhorn, Principal
Welcome to our NMS website! Our goal is for this site to provide you with important, timely information, and be an effective communication tool to support our vital home/school partnership.
As we look forward to this school year, we are excited to have you as a part of our school community. You will find during the course of the year that we offer many avenues for two-way communication. The Lion's Roar, our monthly newsletter, contains important information, both current and future, and is available online the first Friday of each month. The student planner we provide to students is designed to be used daily by your child to record homework assignments, as well as provide you and your child's teacher(s) with an easy vehicle for two-way communication.
We invite you to be an active participant in our PTA. You can sign up to be a member through the forms available on the PTA tab on our website. PTA meeting times/dates can be found in our newsletter and on our website. PTA meetings are designed to afford parents an opportunity to share ideas, insights and concerns involving our school community.
Our doors are always open to you! If it is more convenient, feel free to email us with your concerns and requests, or telephone us at 203-426-7642. The important point is that we are available and accessible to you during the course of our school year, perhaps at our open houses, or during conferences. Check our school calendar on this site for dates and times.
Newtown Middle School is a dynamic learning community that focuses on meeting the needs of each and every child. We appreciate our parent/school partnership that makes such a difference in the success of your child's school experience.

Thomas R. Einhorn, Principal (203) 426-7642; einhornt@newtown.k12.ct.us