Jim Ross, Assistant Principal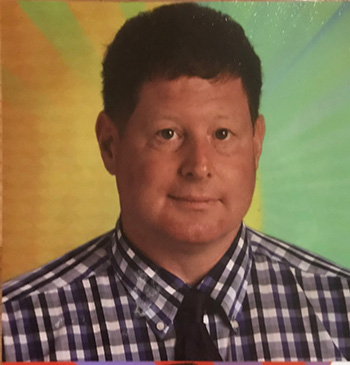 Assistant Principal Message
Dear NMS Parents and Students,
I feel very privileged to work in a community that holds education in such high regard. Newtown students are fortunate to have caring and talented teachers and staff members working with them each and every day. Our school day is filled with a broad range of academic experiences for our students. We routinely offer opportunities to showcase our students' uniqueness, and provide multiple experiences for students to foster relationships through shared experiences. At NMS, we believe in the education of the whole-child. We work diligently to integrate interactive learning lessons and objectives for our students' social and emotional growth. These learning activities focus on social & self-awareness, self-management, responsible decision making, and relationship skills.
In this complicated world, it is not always easy being an adolescent. Our students are faced with academic rigor, social challenges, and digital overload on a daily basis. Communication between home and school is essential for our students. It is this positive partnership between parents and school that will create a successful formula for our students' well-being. Please stay actively involved in your child's daily school experiences. This includes asking them how their day was, giving them an unstressed time to tell you something they learned, and discussing their homework with them. It is key to also monitor their screen time/activity. Fortunately, at NMS we have many valuable resources to help students and families through any academic or social challenges that may arise. Please feel free to contact the school for more information at any time.
On a personal note from me, I am married with two incredible little girls ages 7 and 4. My wife, Marissa, is a 7th grade teacher in Norwalk. Raising our children brings us tremendous joy, laughter, and challenges on a daily basis. Our youngest Julianna attends daycare while we are at work, and my oldest Olivia is entering second grade this fall.
I look forward to a wonderful school year, and please feel free to contact me if there is ever anything that I can do to help your child make this their very best school year.
Sincerely,
Jim Ross
Email (203) 426-7641